LOVE, CELEBRATE, CONNECT
Breathe, Pray, Move & Dance
Raw, ceremonial grade cacao has been used for centuries to unlock euphoric states, release negative emotions, and connect to pure heart energy.
We channel this beautiful healing plant medicine combining elements of shamanic ceremony, gentle heart opening yoga moves, guided meditations with live medicine music and a yummy dose of liberating Free Flow Dance!
I have held cacao ceremonies at festivals, for seasonal rituals in nature, in urban yoga studios, as a highlight at the end of retreats or teacher trainings, for birthdays, weddings, blessings, helping to build a sense of community and celebration.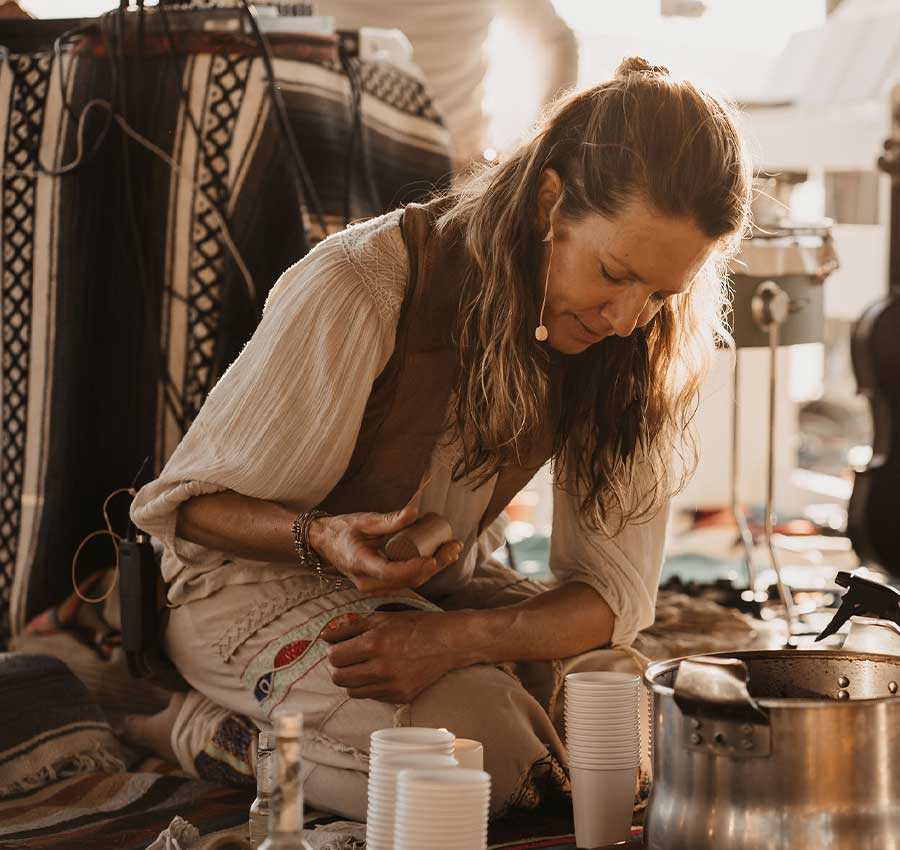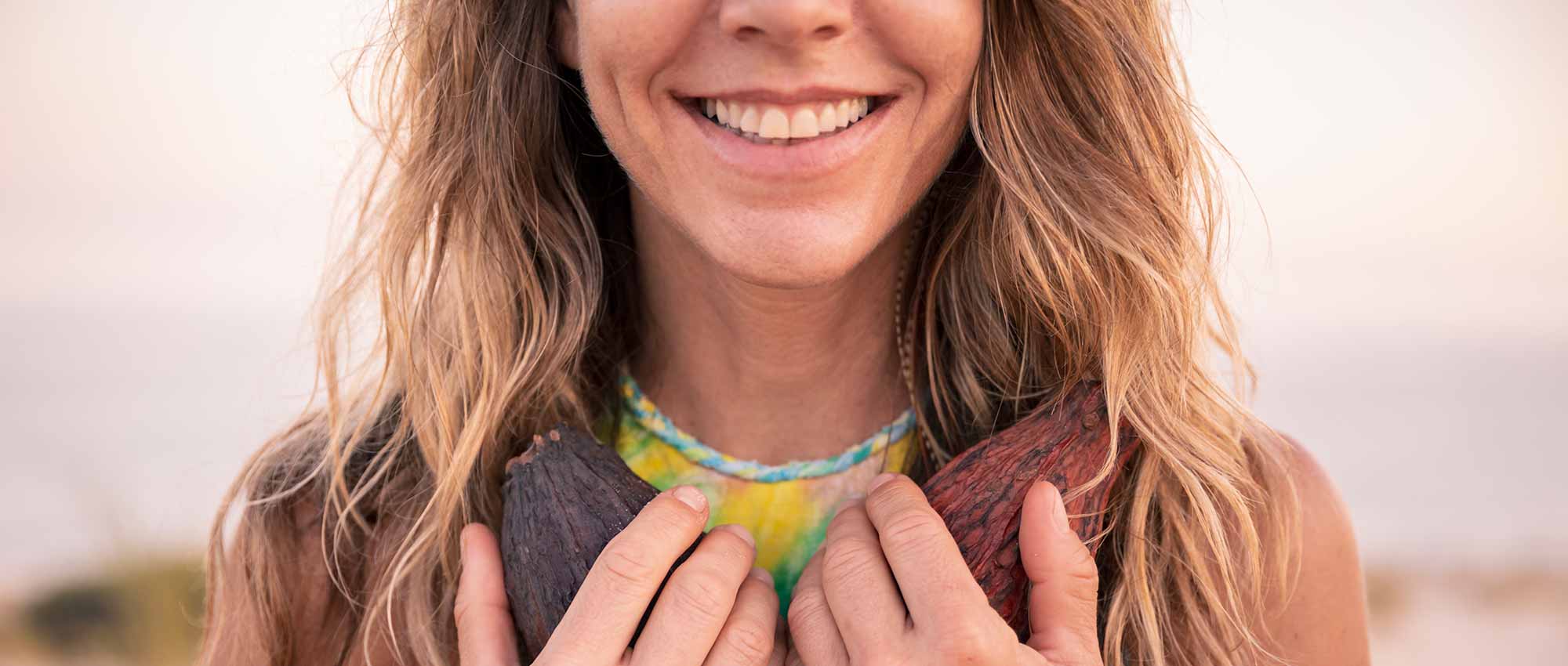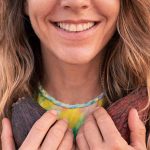 CEREMONIAL CACAO
The Benefits
As a potent antioxidant, anti-depressive and vitamin-rich superfood, in its most natural, raw form, the Cacao bean is a truly powerful entity and has been used for thousands of years as both a medicinal and ceremonial tool.
Because of this plant's ability to increase our sensitivity and connection to our inner self, it aids in any transformational shift we are working towards, whether it is to deepen our understanding of who we are, release old patterns or move into a more self confident space.
One of the main active ingredients that we experience in our physiology during ceremony is Theobromine. It literally translates as God-Food and potentiates the release of dopamine, the 'pleasure' hormone. This, alongside phenethylamine, which is known to help relieve stress and depression, and which is released in the body during emotional euphoria, create heightened sensation and empathy. The high amount of nutrients in the cacao nourish the body, whilst also inducing a detoxifying effect on the liver and kidneys.
For our ceremony I use highest quality, hand picked ceremonial cacao direct from the Mayan homelands in the Lago de Atitlan region in Guatemala. It supports indigenous Mayan communities in the rainforests who intentionally source, process and bless this plant medicine with high frequencies of love, service, compassion, abundance and purpose.
The Cacao elixir I brew for the ceremony fuses the element of water, fire and earth together with air in form of prayer and love. A touch of spices like cardamom, cinnamon, vanilla and cayenne pepper sparks this plant medicine into unleashing its magic into our system.
Together with this powerful plant medicine we create sacred space through ritual, meditation, gentle bodywork, beautiful music and free movement/ecstatic dance. The ceremony will be supported by dedicated musicians who share their passion for heartfelt medicine music.
To guide you through this heart opening journey, I tap into my experience of decades working with plant medicine in various indigenous traditions. I am sharing my love for Cacao with deep respect and reverence for the ancient teachings and elders that I am blessed to receive from.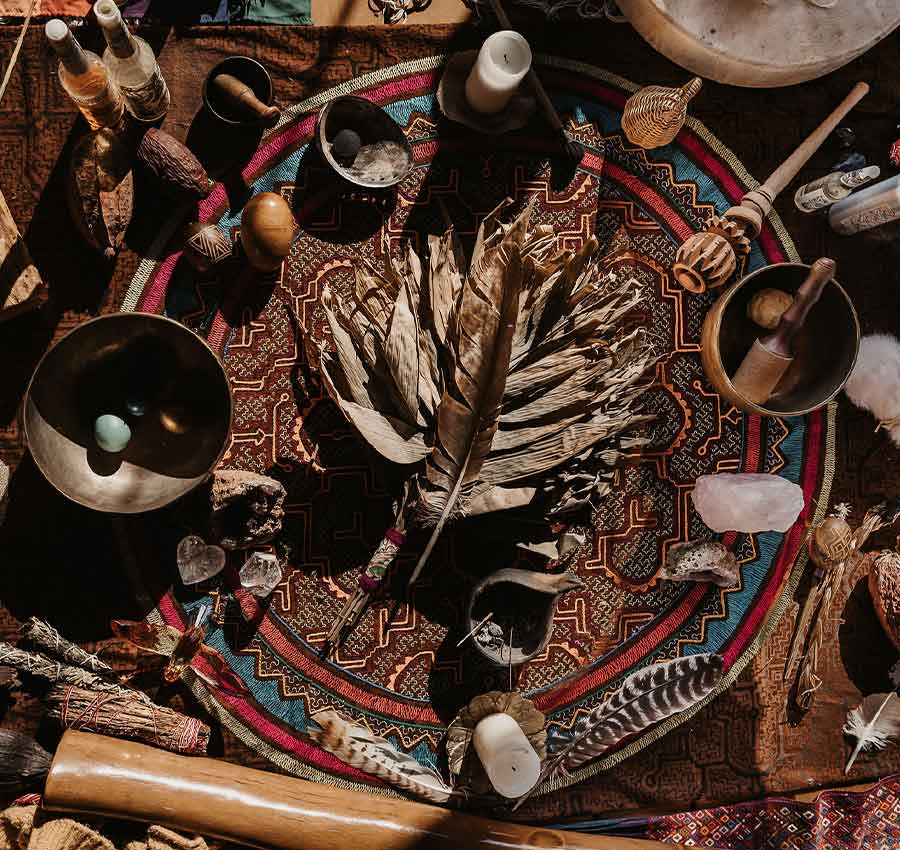 Want to book a Cacao Ceremony for your private event?
Ceremonies held in English and Spanish
MORE INFO