CONSCIOUS DANCE
Movement Meditations
Ecstatic dance is an ancient practice that has been revered as a way to meditate, evoke visionary experience, and connect with spirit.
Through movement we can connect to our soul as our true essence. Music inspires us to express our unique dance as a reminder of the medicine we hold in our hearts, minds and bodies. It becomes a source of personal discovery, wonder and healing. It can also challenge us to grow and expand, to become aware and let go of patterns that no longer serve us.
This conscious form of dance is a non-verbal journey towards openness and freedom. Beyond the mind our body can express in an atmosphere of non-judgement. The dance and the music serve as portals to connect and relate with yourself and others in the most intimate, sincere way.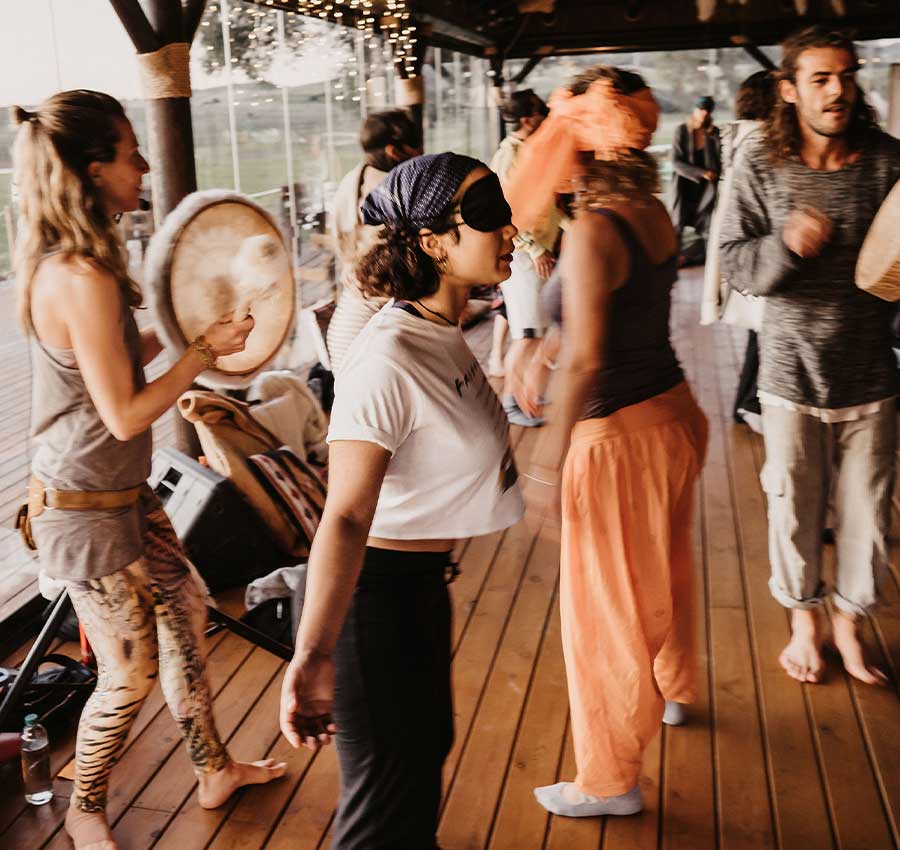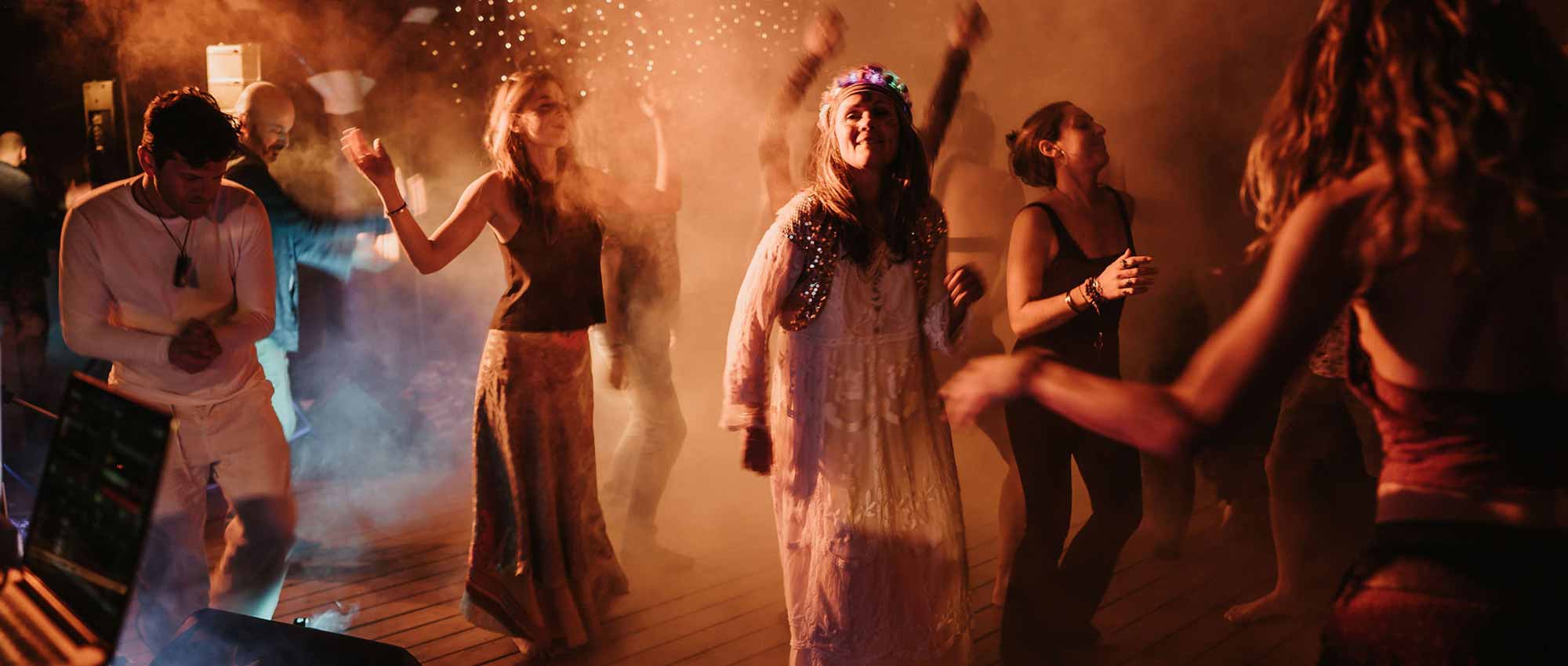 CELEBRATE, DANCE, SWEAT AND LIBERATE YOURSELF
Get ready to be taken by the Music
In these sessions we can explore a variety of transformative tools, like Transformative Breathwork, Shaking Kundalini Meditation, Blindfold Trance Dance, Elemental Movement and Free Movement Meditation. All of it helps to restore the vital flow of energy in the body.
The facilitation of any movement class is non-invasive, gentle, freeing and fun. It invites you to a deeper and richer experience of movement of your body, lifts the spirit and brings peace and gratitude to the soul.