HIGH VIBRATION
Music Circles
Each and every one of our bodies is a unique musical instrument. Every one of us is born to sing. These workshops are dedicated to exploring ways to tap into our unique voice. Freeing the voice is freeing the person.
Depending on the workshop we explore a variety of medicine music of Andean, Amazonian and Astral origins or dive deeper into Indian mythology through chanting mantras. In order to channel the flow of energy through the mind-body circuit, we intersperse each session with rejuvenating moments of meditation, mental focus and intention setting. We can tune our most important instrument, our body, in marvellous ways, enhancing our respiratory capacity, flexibility, body awareness and expressive capacities.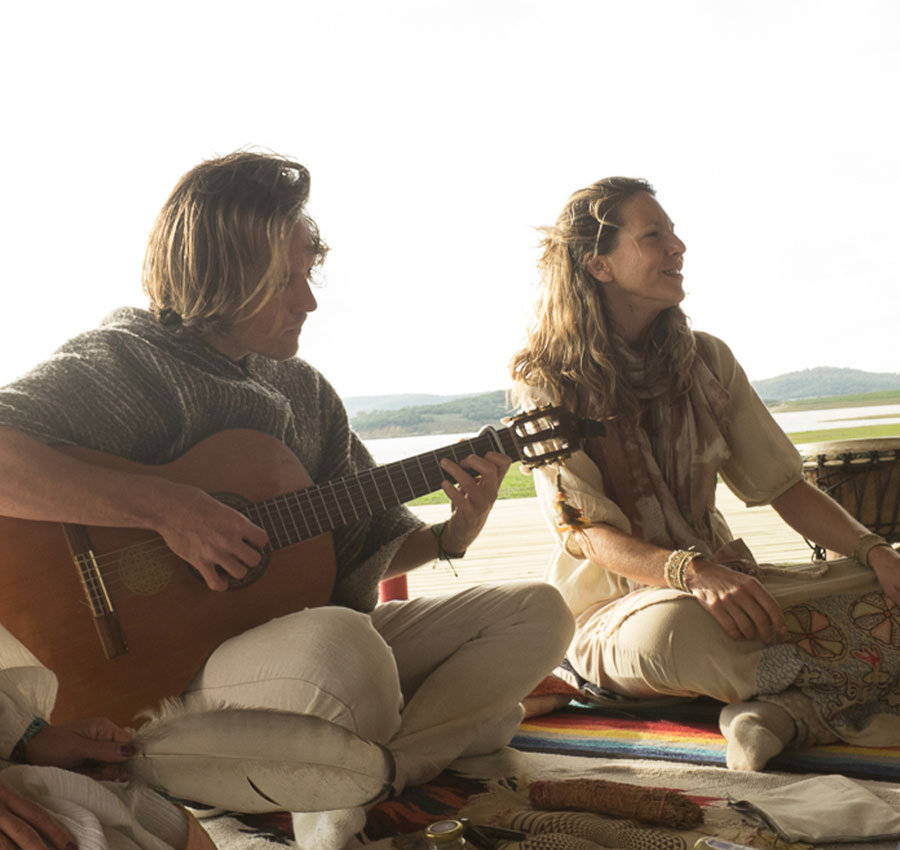 MUSIC CIRCLES
The Benefits
By combining sound, breath and rhythm, music meditation regulates brain-hemisphere imbalances and kindles an exhilarating, joyful mood.
Our voice serves as a bridge between the inner world and the outer world, merges our finite identity with the infinite.
Participants often experience a profound sense of unity, well-being and timelessness.
No previous musical experience is necessary.